Mistaken

by Jessie Lewis
Published by Meryton Press on September 18th, 2017
Genres: JAFF, Pride and Prejudice, Historical Romance
Pages: 461
Format: eARC
Source: Blog Tour Host
Amazon US
Goodreads

Fitzwilliam Darcy is a single man in possession of a good fortune, a broken heart, and tattered pride. Elizabeth Bennet is a young lady in possession of a superior wit, flawed judgement, and a growing list of unwanted suitors. With a tempestuous acquaintance, the merciless censure of each other's character, and the unenviable distinction of a failed proposal behind them, they have parted ways on seemingly irreparable terms. Despairing of a felicitous resolution for themselves, they both attend with great energy to rekindling the courtship between Darcy's friend Mr. Bingley and Elizabeth's sister Jane.

Regrettably, people are predisposed to mistake one another, and rarely can two be so conveniently manoeuvred into love without some manner of misunderstanding arising. Jane, crossed in love once already, is wary of Bingley's renewed attentions. Mistaking her guardedness for indifference, Bingley is drawn to Elizabeth's livelier company; rapidly, the defects in their own characters become the least of the impediments to Darcy and Elizabeth's happiness.

Debut author Jessie Lewis's "Mistaken" invites us to laugh along with Elizabeth Bennet at the follies, nonsense, whims, and inconsistencies of characters both familiar and new in this witty and romantic take on Jane Austen's beloved "Pride and Prejudice."
I received this book for free in exchange for an honest review. This does not affect my opinion of the book or the content of my review.
It seems Elizabeth Bennet is not the only one whose "defect" is to willfully misunderstand people, as seen in Mistaken, a wonderfully weaved debut novel by Jessie Lewis.
I will try to give as little about the story to give you the chance to experience the whole story for yourself. The story starts after the Hunsford proposal, and upon reflection, Mr. Darcy talks to Mr. Bingley about his mistake in telling him Jane Bennet has no feelings for him. This persuades Mr. Bingley to go back to Hertfordshire to finally court Jane.
Jane, having been heartbroken by his leave, does not receive his addresses as enthusiastically as Mr. Bingley imagined. She has been left too long to stew in her bitterness and has become jealous of Elizabeth's ability to charm a crowd, and it seems, Mr. Bingley.
Soon enough our beloved couple finds their way to each other and into matrimony. While they try to enjoy wedded bliss, Bingley and Jane, who exchanged vows the same day Darcy and Elizabeth did, are already on rocky terrain. This attracts trouble to Mr. Darcy and Elizabeth's lives.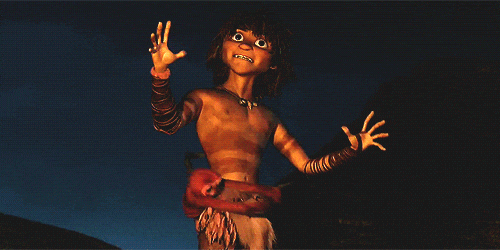 I loved how the author managed to weave a new story out of a few characters' traits. Using Mr. Bingley's tendency to be easily swayed and Jane's heartbreak when B left Hertfordshire, two unlikely antagonists are born.
This also shows the strong contrast between the two lead couples in Pride and Prejudice. While in the original, J and B love story is seen as a more sweet and placid tale compared to E and D (not that J & B did not have their fair share of heartbreak, but you know), in Mistaken, we see a darker contrast between two couples. While one blames the world for their misfortunes, the other takes it to heart and come out better for it.
I can tell you that my heart was beating so fast and my hands were cold in indignation, heartbreak, fury, and shock over the things that happened in the story. And this is all to the book's credit. Mistaken also made me grin, laugh, blush, and swoon. Mr. Darcy is just as devoted to Elizabeth as Elizabeth is to him.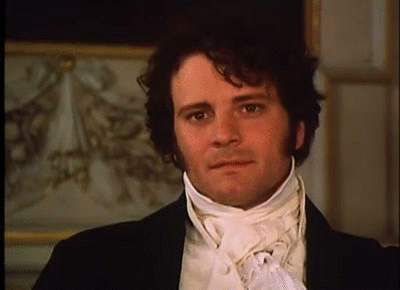 Darcy is devoted, loyal to the core, and absolutely besotted. Elizabeth is brave, outspoken, but still so kind. I also love how their relationship as a married couple was written realistically. As in love as they were, they still had arguments just like any other couple.
I've read a few stories that have painted Jane and Mr. Bingley in a less agreeable light, but I believe Mistaken was fresh yet still loyal to the essence of Pride and Prejudice. I can honestly see this happening to them in a darker alternative universe.
The story is told in different perspectives, jumping not just from one character to another, but timeframes as well. While I know that can be confusing and annoying in other stories, I think the author managed to successfully use it as a way to hook readers and show us the most important details and emotions. Overall, I enjoyed reading this story and was diverted the whole way. This is longer than some variations I've read, but I'm glad for it. For me, each page was valuable to the story.
There are some suggestive themes, so I recommend this to a more mature audience.
One a side note, I absolutely love the cover!
POV: Third Person
Standalone: Yes
FREE ON KINDLE UNLIMITED
Purchase your copy of Mistaken
Amazon US | UK | Paperback
Readers may enter the drawing by tweeting once a day and daily commenting on a blog post or review that has a giveaway attached for the tour. Entrants must provide the name of the blog where they commented. Remember: Tweet and comment once daily to earn extra entries.
A winner may win ONLY 1 (ONE) eBook of Mistaken by Jessie Lewis. Each winner will be randomly selected by Rafflecopter and the giveaway is international.
This blog tour would not be possible without Janet Taylor and Jessie Lewis. Thank you for inviting me and introducing me to another lovely Pride and Prejudice variation! Check out the full blog tour schedule below:
10/03   My Jane Austen Book Club; Vignette, Giveaway
10/04   Darcyholic Diversions; Author Interview, Giveaway
10/05   Just Jane 1813; Review, Giveaway
10/06   Diary of an Eccentric; Guest Post, Excerpt, Giveaway
10/07   My Love for Jane Austen; Character Interview, Giveaway
10/08   Of Pens and Pages; Review, Giveaway (this is me!)
10/09   From Pemberley to Milton; Guest Post, Giveaway
10/10   Half Agony, Half Hope; Review, Excerpt
10/11   Savvy Verse and Wit; Review, Giveaway
10/12   So little time…; Guest Post, Giveaway
10/13   Babblings of a Bookworm; Vignette, Giveaway
10/14   Interests of a Jane Austen Girl; Review, Giveaway
10/15   Laughing With Lizzie; Guest Post, Excerpt, Giveaway
10/16   Austenesque Reviews; Vignette, GA
Facebook | Twitter | Instagram | Goodreads
Don't want to miss another post? Subscribe to Of Pens and Pages by e-mail or WordPress.