Good Boy

by Sarina Bowen, Elle Kennedy
Series: WAGs #1
on January 31st 2017
Genres: New Adult, Contemporary Romance
Pages: 269
Format: Kindle
Source: Purchased
Amazon US
Goodreads

Hosting her brother's wedding for an MVP guest list is the challenge of Jess Canning's life. Already the family screw-up, she can't afford to fail. And nobody - absolutely nobody! - can learn of the colossal mistake she made with the best man during a weak moment last spring. It was wrong, and there will not be a repeat. Absolutely not. Even if he is the sexiest thing on two legs.

Blake Riley sees the wedding as fate's gift to him. Jess is the maid of honor, and he's the best man? Let the games begin. So what if he's facing a little (fine, a lot) of resistance? He just needs to convince the stubborn blonde that he's really a good boy with a bad rap. Luckily, every professional hockey player knows that you've got to make an effort if you want to score.

But Jess has more pressing issues to deal with than sexy-times with a giant man-child. Such as: Will the ceremony start on time, even though someone got grandma drunk? Does glitter ever belong at a wedding? And is it wrong to murder the best man?

Caution: May cause accidental aspiration of tea or coffee. Do not read in a public place where loud laughter is inappropriate. Contains hot but hilarious hockey players, puppy cuddling and a snarky pair of underwear.
This book may be unsuitable for people under 18 years of age due to its use of sexual content, drug and alcohol use, and/or violence.
Good Boy is a fun and sexy sports romance filled with chemistry, hilarious banter, and lovable characters. We have a charming and irresistible hero who LOVES DOGS and a strong, admirable, and relatable heroine.
Event planner and maid-of-honor Jess Canning has succeeded in planning the wedding of the year for her brother Jamie Canning and his partner Ryan Wesley (Him series). But now that she's finally proven to her family she can actually do something and not mess it up, she realizes event planning is not for her. Now she has to think of a way to break the news to her family and avoid the flirtations of the best man, Blake Riley, a man she was intimately acquainted with a while ago, all the while making sure the wedding and reception go perfectly well.
NHL player Blake Riley loves riling up his J-babe. After their mindblowing night a few months back, he wants to do it again but she's done. She wants nothing to do with him and pretends that night never happened. When Jess moves to Toronto to go to nursing school, he sees it as his chance to make her realize she wants him as much as he wants her. Unfortunately for Blake, Jess has no time for distractions and wants to focus on her studies. But everyone knows how determined of a man is Blake Riley.
I love the progress of their love story. From a one night stand, friends with benefits to friends to lovers. Their relationship is so adorable but so hot at the same time! Does that make sense??? Jess spent most of the time dismissing/avoiding Blake's advances after their one night stand, but Blake is persistent. He backed off a little when she asked him, but it was then they became closer, the relationship gaining more substance. It wasn't just physical anymore but so much more.
Oh man, I love Blake. He's a hilarious, hot af family man and a great athlete. He's like an overexcited puppy who just wants to lick and love you all the time. Heh. But seriously, I have a perma-grin on my face right now. He's persistent but not annoying. It's hard to get annoyed at him because he's so sweet, funny, caring and cuddly and sexy and ugh I love him.
"He laughs the way he lives his life—loud and fierce and without inhibition."
He may seem like a shallow easy-going fellow, but this man has so much layers. A past experience with an ex made him prefer encounters with no strings attached. Despite that experience, he's still considerate of that person and everyone else's feelings instead of his. It showed how selfless he is, how kind of a person he really is and ugh feels.
Blake's not the only character I love. Jessica is a relatable woman, very realistic, and I love that while she's a confident woman most of the time, she's still so unsure of herself. I'm all for the confident woman who's figured it all out, but it's so nice to read about a character like Jess. I could relate to her situation with the family—the black sheep in a family of achievers. It took her a while to discover what she wants, and now that she's finally found it, she's questioning herself if she can really do it, if she's not really a f*ck up like she thinks everyone thinks.
I want to cry because they're so cute and I'm so lonely and oh god where's my stuffed toy.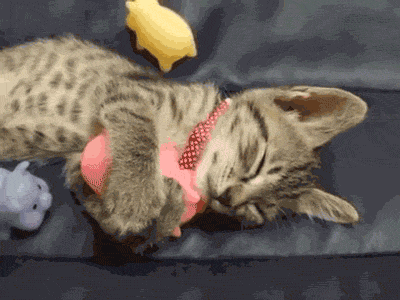 If you're looking for a book with hilarious banter, some drama perfectly added in the story, and great chemistry between the romantic leads, then you might just enjoy Good Boy as much as I did.
Tropes: Friends to Lovers, One Night Stand, Friends with Benefits, Brother's teammate, Sports—Hockey
POV: First Person, Dual POV
Standalone: Yes
Order your copy of Good Boy
Amazon US | UK | CA | AU | Paperback | Audiobook | B&N | Kobo | iBooks
Facebook | Twitter | Instagram | Goodreads
Don't want to miss another post? Subscribe to Of Pens and Pages by e-mail or WordPress.