Racer

by Katy Evans
Series: Real #7
Published by Everafter Romance on September 28th, 2017
Genres: New Adult, Contemporary Romance
Pages: 358
Format: eARC
Source: Blog Tour Host
Amazon US
Goodreads

A bad boy with something to prove.A woman with a mission.The race of their lives.The love of a lifetime.

I don't think his parents expected him to live up to his name—Racer Tate—but once he felt the adrenaline rush behind the wheel, he was addicted.
He's the fastest, fiercest driver around.

Scouting new talent brings me to his doorstep...but his smile sends me to my knees.

The sexy, mysterious Racer Tate is not the kind of man a girl like me falls for. He's secretive, reckless, elusive. But his proximity pushes me beyond reason, and his kiss....

This is our last chance to win, and he is our only hope. I'm supposed to watch him—make sure he doesn't get into trouble. But it's an impossible task. And now the one in heart wrenching, toe-curling, soul-crushing trouble is me. Because when your heart belongs to someone, their truths become your own, and their secrets become your salvation...or your curse.

He says he wants me. He says I'm the One. But he also thinks he'll break my heart, one piece at a time until it's gone.
This book may be unsuitable for people under 18 years of age due to its use of sexual content, drug and alcohol use, and/or violence.
I received this book for free in exchange for an honest review. This does not affect my opinion of the book or the content of my review.
I need to read more books with professional race car driver heroes. There's just something about them that gets me HOT. Especially intense, dirty-talking ones.
Fans of the Real series will be in for a treat because Katy Evans' new book is about Remy and Brooke's little boy, Racer. This time, little Race is not so little anymore. Not to worry though, this book is still a standalone, so it's fine if you haven't read any of the Real books yet.
HW Racing Team is on their last leg and everyone is close to giving up, but not Lana Heyworth. She knows how much this means to her father, so she'll do her best to make sure they can keep their F1 team even if it means going to the US to scout a new driver.
Luck is on her side when she bumps into the Racer Tate, the best illegal street racer in the country. Driving a Mustang is different from driving a formula car, but Racer has proven his skills and Lana has nothing left to lose. Except maybe her sanity from trying to resist sleeping with the all-too-tempting racer who decided she's the one.
Being technically Racer's boss isn't the only thing hindering Lana from giving in. With three overprotective brothers, a father who wants nothing but the best for her, and a past that made her guard her heart, Racer's going to need to break a few walls to get to Lana's heart. And Racer has a secret of his own that could break his career before it even takes off, and lose the one woman he wants to spend the rest of his life with.
The sexual tension is sizzling! Wow. Racer is not just intense on the racetrack; He's intense in bed, has intense feelings for Lana, and intense loyalty to those who successfully sneak their way into his circle.
"I don't know what it is about her, but from the moment I saw her I wanted to claim, conquer, and own."
I admire Lana's love and devotion to her family, especially her dad. You can feel the genuine love she feels for her father (and brothers, even if they're pains in the a** sometimes). She's been their rock and baby, if that makes sense, and with Racer looming over her like a wolf, her brothers are in their overprotective mode.
The only thing that kept me from giving this book five stars is the way "slut" and its variations were thrown in at the start of the book. Lana judged the women for flirting with Racer and she even used the term on herself for thinking something promiscuous. Although I guess there's character growth with regards to that as the story progressed.
Other than that, I enjoyed this book very much! If you haven't read a romance with a professional racecar driver hero before, maybe now's the time to do it with Racer. Wow. Just wow. My ovaries have been converted. Can anyone hit me up with recs because I need it! Haha.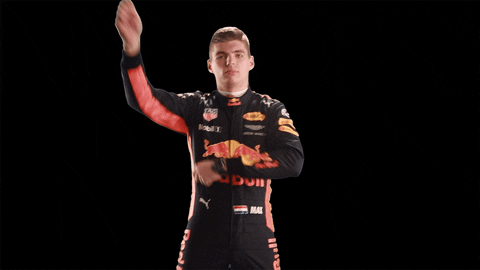 Tropes: Forbidden, Sports Romance—Auto Racing
POV: First Person, Dual POV
Standalone: Yes
I'm still reeling. While people approach him, he cuts a path straight to me, his gaze penetrating and target-like; making me want to bolt.
His lips do that little upward tilt they do that seems so sexy, and for a second, I feel like I'm lightheaded.
I gulp, and then feel mad at myself for acting like some idiot as fucking devil-Racer Tate reaches me, throws himself into a seat next to me, and turns to look at me expectantly with the most gorgeous grin on his face.
I don't know what to say.
This guy has left me sort of speechless.
"So … " I say, staring in the distance at his beat-up mustang, then at him.
"So … " he says too, in his deep voice, his smile a little more wicked than it was two seconds ago. He glances at my mouth.
Oh god.
Why am I licking my lips?
It only made his eyes narrow and darken.
I open my mouth to speak, failing to find words. He smells like sweat and soap and shampoo, and I feel my traitorous nipples push up to my top again. Why do they do that when he's around?
"This is illegal," I state.
His voice is husky from exertion, and his eyes glint with laughter. "That's why it's fun."
I look away from his eyes, trying to focus and clear my head. He leans over and peers into my face, his face shadowed by the moonlight and his jaw now carrying a little scruff. "Are we in agreement?" he presses.
"No." I glare and shake my head, meeting his cocky gaze. "You're reckless, Racer."
"So are you, Alana."
"It's just … Lana."
His brows fly up in surprise. "And a bit of a liar too."
I purse my lips, still glaring as my gaze goes back to his car. Girls are rubbing against it as if it were him, and I find it disgusting. Why are women always acting so slutty around race car drivers and bad boys?
"You crashed your car," I say flippantly.
"You crashed my car," he contradicts, amused.
I laugh, then scowl in his direction. "You crashed it more. I can't believe you were making such a fuss about me crashing into you when it was just a little kiss—"
He leans in to peck my lips—fast but firmly. "That's a kiss."
I lose my breath.
My eyes wide.
He eases back, lips smiling as he comes to his feet and stretches his hand out to take me by the elbow and help me to my feet.
"Let's get out of here." He starts walking, leading the way.
"And go where?"
"Anywhere I can get my hands on you."
Order your copy of Racer
Amazon US | UK | Paperback | B&N | Kobo | iBooks
Facebook | Twitter | Instagram | Goodreads
Don't want to miss another post? Subscribe to Of Pens and Pages by e-mail or WordPress.