Fallen Heir

by Erin Watt
Series: The Royals #4
on August 28th, 2017
Genres: Young Adult, Contemporary Romance
Pages: 295
Format: eARC
Source: Publicist
Amazon US
Goodreads

These Royals will ruin you.
Easton Royal has it all: looks, money, intelligence. His goal in life is to have as much fun as possible. He never thinks about the consequences because he doesn't have to.
Until Hartley Wright appears, shaking up his easy life. She's the one girl who's said no, despite being attracted to him. Easton can't figure her out and that makes her all the more irresistible.
Hartley doesn't want him. She says he needs to grow up.
She might be right.
Rivals. Rules. Regrets. For the first time in Easton's life, wearing a Royal crown isn't enough. He's about to learn that the higher you start, the harder you fall.
I received this book for free in exchange for an honest review. This does not affect my opinion of the book or the content of my review.
Keeping my review as spoiler-free as possible. It sucks a little, but I got spoiled and it took away the element of surprise for the ending, so yes. If ever I spoiled you guys in my reviews in the past, I'm so sorry. The feeling sucks.
Erin Watt is back at it again with more drama, scandals, and characters—new and old—you will love and love to hate. The book had amazing flow and pace, a wonderfully-written male POV, an amazing new heroine, and twists and turns that shook me to the core.  Fallen Heir has captured me exactly like the first three Royals books did, and I wholeheartedly surrender.
I was so excited when this duo announced new books for my favorite Royal boy, Easton! My main man. The Royal who owned my heart. When Twisted Palace ended, I had a lot of questions about Easton. Who's the mystery girl? Is she the one he told Ella when they were dancing or is it a whole new different person? Will it be smooth-sailing for the Royals from now on?
The story starts at the start of Easton and Ella's senior year. With the things that happened to the Royals (and Ella) a few months ago, you'd think their family will be tighter and closer.
Instead, Easton Royal, the most fun and carefree of the brothers, feels more left out now that Reed and Ella are stronger than ever, Gideon and Savannah are back together, and the twins are still preoccupied with Lauren. And the worse thing is, no one really notices. He masks his loneliness and downward spiral with booze, sex, and fighting. When the new girl sees him doing something no one should have seen him doing it, he runs after her and is left more than a little interested in her.
Finally back in Bayview, Hartley Wright starts senior year at a new school and plans to keep things low-key. Stay unnoticed and study hard until she graduates. She has a problem she needs to fix and she can't risk mucking it up. Unfortunately for her, she becomes the object of Easton's interest, and soon, the third Royal son is tailing after her and she can't shake him off and his offer of friendship. And Easton Royal is hard to resist.
"I told you, trouble follows you wherever you go, Easton."
With Easton falling deeper and deeper into his self-destruction and Hartley struggling to fix her own problems and survive on her own, will their friendship and the possibility of something more survive or fall along with them? 
The world will never run out of Jordans, Dinahs and Brookes; they just exist in different forms and appear at different times of your life. This time, we have Felicity Worthington, some Astor Park senior who wants to 'take over the throne'. I want to throw her under a bus. When you read the book, you might have a similar compulsion. Seriously, this girl is nuts. What an entitled brat.
Easton is still my favorite Royal, but there were times I wanted to smack him at the back of his head so hard. He would deliberately say hurtful things to both Ella and Hartley—whom we know he absolutely adores—and make choices that show how spoiled he is and how conceited he can be at times. And thank goodness for Ella and Hartley for calling him out on it. This boy has been left unchecked for too long. 
I sympathized with him and felt so bad for him. I even related to him with some of his issues. But he annoyed me sometimes, and it hurt because I love him so much.
"Nothing you do is for anyone else. It's for you, always."
The story is told solely in Easton's POV, and although it was great to finally be inside that boy's head, I would have loved to see some things in Hartley's eyes. I want to get to know her more because I didn't really see much of her in this book. From what I've seen though is a strong girl who has been on her own for too long. She guards her heart and keeps her secrets close to her chest. She's a lot like Ella, personality-wise.
But that ending killed me. My babies. My Royals. Trouble seems to love following them, I swear. It's another cliffhanger, dear friends.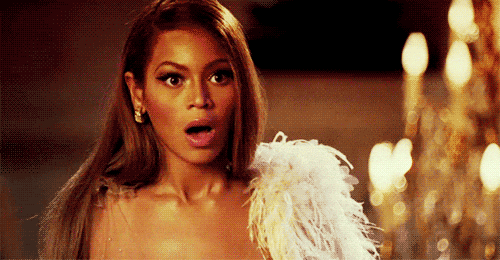 (This is me but with less finesse and more swearing and ugly crying.)
I love the duo that is Erin Watt, but why? Why would you do this to us? Bring us on a rollercoaster ride then keep us suspended just before the big drop. And we have to wait 'til January! Haha. Let's hold on to each other, readers. If somebody knows CPR, please resuscitate me.
All joking aside, thank you, Erin Watt, for welcoming us back into the Royal household with Fallen Heir (and Tarnished Crown, Gid and Sav's story, for those who don't know about it. The whole story is posted on Wattpad). I eagerly await Cracked Kingdom to get ruined all over again. We all know we love it. LOL.
This young adult book is for more mature teens since it deals with violence, drugs, and sex.
Tropes: Friends to Lovers, High school drama, Sports—American Football
POV: First Person, Male POV
Standalone: No
Cliffhanger: View Spoiler »Yes « Hide Spoiler
Order your copy of Fallen Heir
Facebook | Twitter | Instagram | Goodreads
Don't want to miss another post? Subscribe to Of Pens and Pages by e-mail or WordPress.