Hart Broken

by Annie Arcane
Series: Cale & Mickey #1
Published by Annie Arcane on May 6th, 2016
Genres: Adult, Contemporary Romance
Pages: 311
Format: eARC
Source: via Author
Amazon US
Goodreads

Mickey Hart doesn't do one-night stands. Until she wakes up in a luxury penthouse. With nothing but a t-shirt and no idea whom it belongs to.

Enter Cale Windermere. Driven. Ambitious. Successful. And so gorgeous he could've walked straight out of a romance novel...

Except I can't walk.

Not that it ever stops me from getting what I want.

And I want her.

Even if she's keeping secrets.

That could tear me to f*cking shreds.

Warning: Strong language, mature content, drama, and angst included. Shirt sold separately.
This book may be unsuitable for people under 18 years of age due to its use of sexual content, drug and alcohol use, and/or violence.
I received this book for free in exchange for an honest review. This does not affect my opinion of the book or the content of my review.
I've read this a few weeks ago, but had a hard time writing a review that would fully articulate my feelings about the book. I've never read a novel with a paraplegic hero, so I was curious to see how this would play out. Hart Broken felt real and raw. It showed what life was like for our hero, Cale, exactly as what it was. No romanticizations; just reality. Straight to the point. I loved that about the book.
After a night out with her friend, Mickey Hart finds herself in a stranger's apartment. She doesn't remember much of the happenings the night before and has no idea how she ended up in the luxurious apartment. And she definitely doesn't remember meeting Cale Windermere, the handsome mysterious man in a wheelchair.
Like Mickey, at first, I didn't know what to think of Cale. I reckon I'd have the same questions she did when she first met him, too. But as they got to know each other more, Mickey treated him like she would treat anyone else. She's nice (most of the time), funny, and considerate without smothering him or babying him.
It was a pleasant surprise to see that the story isn't an angst fest. Cale is a sweet and sexy man who enjoys pleasing Mickey, and he's very alpha at work. Aside from the few changes in his life, he tries not to let his accident take over his life. He has hang ups, but he still lives a relatively normal life.
Most of the story was about Mickey and Cale's budding romance which was sweet and seemingly effortless. But while Cale opens up and talks about his feelings, life, and his accident, Mickey is a sealed vault.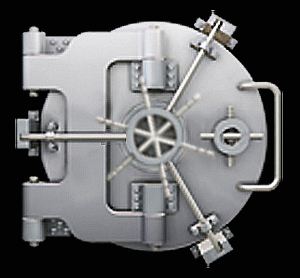 I expected angst, and I got it, but not where I expected it. More than halfway through the book, we see that despite Cale's physical disability, he's not the one who's most scarred. And I had tears in my eyes at the revelation.
While I enjoyed the pace and story, some of the author's descriptions and writing style in general confused me. I also wasn't a huge fan of Mickey's actions in the second half of the book. It was cruel and mean, and I think she needed to grovel more than she did. They both had their issues and hang-ups, but I really didn't think Cale deserved what she did and said to him.
Despite my reservations and issue with the book, I really enjoyed this book. I grew attached to Cale and Mickey, and loved knowing a little bit of what life is like for paraplegic people.
Plus, it was a relief to find out that Mickey and Cale's story doesn't end in Hart Broken. The author has three follow-up novellas about them, and I'm looking forward to reading them soon!
Tropes: Paraplegic Hero, Tragic Past
POV: Dual, First POV
Trigger Warnings: View Spoiler »Abuse « Hide Spoiler
FREE ON KINDLE UNLIMITED
Order your copy of Hart Broken
Amazon US | UK
Facebook | Twitter | Instagram | Goodreads
Don't want to miss another post? Subscribe to Of Pens and Pages by e-mail or WordPress.