Top Ten Tuesday is a weekly meme hosted by The Broke and the Bookish. This week's theme is: Most Anticipated Books for the Second Half of the Year.
North to You by Tif Marcelo
(June 5th)
Filipino hero? Yes please! I've never read a book where the hero is Filipino, so I can't wait to see how it goes. Plus food truck enemies woohoo
Dating You/ Hating You by Christina Lauren
(June 6th)
This amazing duo writes great banter. Office romance, enemies to lovers. Blurb kinda reminds me of The Hating Game by Sally Thorne, which I loved!
The Knocked Up Plan by Lauren Blakely
(June 23)
Pregnancy with no strings. We all know how it's going to go, right? I recently found out I like romance novels with the pregnancy element. How about that.
Royally Endowed by Emma Chase
(Aug 14)
Love this series so much! Third book is about Olivia's (Royally Screwed) little sister, Ellie, and one of the hottest royal bodyguards, Logan St. James.
Ready to Run by Lauren Layne
(Aug 22)
There's just something about modern marriage books that call to me. I've only read one LL book and loved it so much. Can't wait for this series!
Most Valuable Playboy by Lauren Blakely
(Sept 1)
Fake relationship heeeeeey. I should add that in my bio lol. Sports romance + fake relationship + Lauren Blakely= happy me. And look at that cover!!!!
Roomies by Christina Lauren
(Oct 10)
Marriage of convenience heeeey! Plus broadway+Christina Lauren. I just love fauxmances, okay?
Pride, Prejudice, and Mistletoe by Melissa De La Cruz
(Oct 17)
Gender bent Pride and Prejudice. Woohoo. Can't resist some modern day Pride and Prejudice.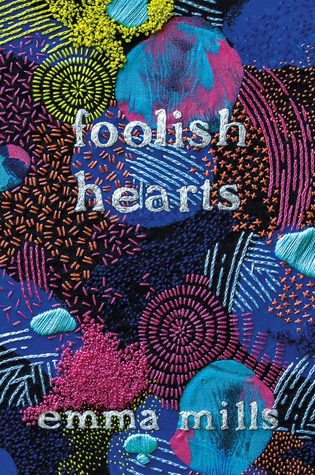 Foolish Hearts by Emma Mills
(Dec 26th)
Emma is one of my fave YA authors, and I just know I'm going to love this one just as much as her previous books. High school drama, plays, friendship, and romance.
Unnamed Book by Mariana Zapata
(Date TBA)
We don't have much information about the book yet; just that she plans to publish it sometime this June and a few tidbits here and there I'm not sure we can mention. But I'm ready for some slow-burn romance.
---
How about you? What are your most anticipated reads for the second half of the year?
Facebook | Twitter | Instagram | Goodreads
Don't want to miss another post? Subscribe to Of Pens and Pages by e-mail.