Public Relations

by Katie Heaney, Arianna Rebolini
Published by Grand Central Publishing on May 9th 2017
Genres: New Adult, Contemporary Romance
Pages: 368
Format: eARC
Source: Publisher
Amazon US
Goodreads

Young PR star Rose Reed is thrown into the big leagues when her boss leaves town the day of the firm's meeting with Archie Fox, a young, hot, internationally famous British singer-songwriter. The meeting is going badly until Rose suggests a staged romance with up-and-coming, young indie star Raya. He'll do it, but only if Rose becomes his publicist.

As the faux-mance begins to rehabilitate Archie's faltering career, Rose finds his herself having unexpected, inconvenient and definitely unprofessional feelings for the crooner. But do late night texts and impromptu burrito binges mean he feels the same? In the end, Rose will have to decide whether to let her fantasy crush go, or to risk her reputation to be with the charming, handsome, scoundrel-y but sweet pop star she's grown to love.
This book may be unsuitable for people under 18 years of age due to its use of sexual content, drug and alcohol use, and/or violence.
I received this book for free in exchange for an honest review. This does not affect my opinion of the book or the content of my review.
I love fake relationship stories, especially the ones that involve at least one celebrity. Public Relations took a whole new take on the faux-mance trope. Instead of a couple falling in love while being in a fake relationship, the romance blooms between the client and the publicist. In this case, we have English pop star Archie Fox and PR extraordinaire Rose Reed. It was a breath of fresh air.
For the first time in her PR career, Rose Reed takes the reins and handles a PR stunt for their company's hot new client—musician Archie Fox. The stunt? A fake relationship between Archie and up and coming singer Raya. Her life is now filled with constant social media listening, tips to a trusted paparazzi, and plans for her client's future dates. All the while taking a dip in the dating pool.
Handling the job isn't hard for Rose, but ignoring her feelings for the man who was too charming for his own good? Now that's a different story.
Obviously someone plans the fake relationships in fictional and real celebrity faux-mances, but we rarely see what it's like for them. As someone who works in a similar arena as Rose, I really enjoyed reading about what goes on behind the scenes. I could relate to her so much and enjoyed her interactions with her best friend and workmates.
I wasn't too sure about Archie. For me, he seemed like a cardboard cut-out version of Harry Styles. Don't get me wrong. I love the man and was a fan of One Direction, but I don't know. He's an English pop star with a penchant for silk shirts, ripped skinny jeans, and boots. And there was a part where his tattoos were described. There was a mention of a pair of birds across his chest. Archie's character seemed two-dimensional. Or maybe I just didn't see enough of him to know who he really is.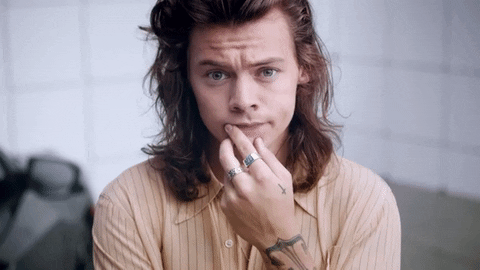 (I still love you, Harry!)
Most of the story was about Rose's life in PR. Because of that, some of the parts felt dragging. I also think that because of that, there wasn't enough time to expose the readers to the blooming romance between Rose and Archie. I loved each interaction between the two, but there wasn't enough to establish a real connection between them.
I think this book is more woman's fiction or chick lit than romance and would recommend it as such. From what I've read, it was more about Rose's life as a 20-something trying to balance life inside and outside work—a career in PR she genuinely enjoys and is good at and an awkward and sometimes painful attempt at finding love in Tinder.
Public Relations is a novel told in the heroine's perspective. It's unique, relatable, and very millennial. I think Harry Styles fans, slow burn lovers, and Young and New Adult readers will enjoy this light and fresh novel.

Order your copy of Public Relations
Kindle | Paperback | Audible | B&N | Kobo | iBooks
Facebook | Twitter | Instagram | Goodreads
Don't want to miss another post? Subscribe to Of Pens and Pages by e-mail.