Duke of Manhattan

by Louise Bay
on May 16th, 2017
Genres: Adult, Contemporary Romance
Pages: 302
Format: eARC
Source: Publisher
Amazon US

I was born into British aristocracy, but I've made my fortune in Manhattan. New York is now my kingdom.

Back in Britain my family are fighting over who's the next Duke of Fairfax. The rules say it's me--if I'm married. It's not a trade-off worth making. I could never limit myself to just one woman.

Or so I thought until my world is turned upside down. Now, the only way I can save the empire I built is to inherit the title I've never wanted-- so I need a wife.

To take my mind off business I need a night that's all pleasure. I need to bury myself in a stranger.

The skim of Scarlett King's hair over my body as she bends over . . .

The scrape of her nails across my chest as she screams my name . . .

The bite of her teeth on my shoulder just as we both reach the edge . . .

It all helps me forget.

I just didn't bargain on finding my one night stand across the boardroom table the next day.

She might be my latest conquest but I have a feeling Scarlett King might just conquer me.

A sexy, standalone romance
This book may be unsuitable for people under 18 years of age due to its use of sexual content, drug and alcohol use, and/or violence.
I received this book for free in exchange for an honest review. This does not affect my opinion of the book or the content of my review.
Duke of Manhattan was my first Louise Bay novel, and wow. What a way to dive into her books! Amazing chemistry, great characters, and hot hot hot sex! And y'all know how crazy I am for fake relationship/engagement/marriage of convenience stories. (I am fascinated with British aristocracy.)
"Sometimes, the most unusual circumstances can throw two people together—that doesn't mean they're not perfect for each other."
Ryder Westbury made his fortune in New York and has no intention of inheriting the dukedom from his grandfather. He needs a wife for that, and Ryder loves women too much to give that up. But when something threatens the stability of Ryder's position in his company, he finds the perfect wife of convenience in the beautiful and irresistible Scarlett King… who not only happens to be half of the duo who owned the business he wants to buy but is also the same woman he had a one-night-stand with a day before he met her in the boardroom.
Scarlett has come a long way since her divorce with her high school sweetheart. She and her best friend have built Cecily Fragrance into a success, but now they need an investor to help them fund money for the overwhelming demand. Westbury Group has the best offer, but they want to take over the company and keep them as employees. She wants to renegotiate, but when she meets the man behind Westbury group, she is surprised to come face to face with Ryder, the man who blew her mind the night before. The first man she slept with since her divorce.
Ryder offers to help the company without taking it from them, but he has to help her get the dukedom by marrying him. No big deal. She wants to have a successful marriage, but since she wants to save her company, she says yes.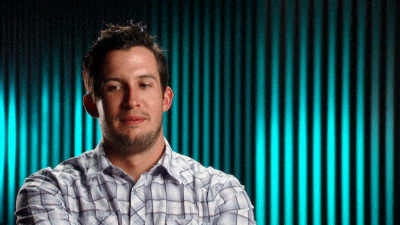 I loved this book! Duke of Manhattan had the perfect pace for its story, amazing sexual tension, and great banter between Ryder and Scarlett. The story was compelling and was a definite page-turner. Plus, the sex scenes were hot!
It had the perfect balance of humor, steam, and a little angst to keep a reader interested and fully invested. And both of the characters had nice character developments. Ryder started as this playboy who couldn't be tied down, and Scarlett a little scarred because of her previous marriage. Their time together helped them grow into better people—Ryder a committed and loyal man, and Scarlett a more confident woman who's completely moved on.
Duke Manhattan is a standalone novel told in alternating POVs. If you want a hot, fast-paced book with amazing sexual chemistry and great characters, you might enjoy Duke of Manhattan. I sure did.
Order your copy of Duke of Manhattan
Amazon US | UK | B&N | Paperback | Kobo | iBooks
Facebook | Twitter | Instagram | Goodreads
Don't want to miss another post? Subscribe to Of Pens and Pages by e-mail.