Darcy's Honor: A Pride and Prejudice Variation

by Victoria Kincaid
on April 13th, 2017
Genres: JAFF, Historical Romance
Pages: 193
Format: eARC
Source: via Author
Amazon US
Goodreads

Elizabeth Bennet is relieved when the difficult Mr. Darcy leaves the area after the Netherfield Ball. But she soon runs afoul of Lord Henry, a Viscount who thinks to force her into marrying him by slandering her name and ruining her reputation. An outcast in Meryton, and even within her own family, Elizabeth has nobody to turn to and nowhere to go.

Darcy successfully resisted Elizabeth's charms during his visit to Hertfordshire, but when he learns of her imminent ruin, he decides he must propose to save her from disaster. However, Elizabeth is reluctant to tarnish Darcy's name by association…and the viscount still wants her…

Can Darcy save his honor while also marrying the woman he loves?
I received this book for free in exchange for an honest review. This does not affect my opinion of the book or the content of my review.
This is my third Victoria Kincaid book, and so far, her books haven't failed to give me something new and unexpected. You can always expect a fresh and riveting story from Ms. Kincaid's variations. Darcy's Honor was gripping, heartbreaking and warming, and engaging.
"Honor is what you know about yourself. Reputation is what others know about you, or believe they know."
Just when Elizabeth thought she's done with troublesome men after Mr. Darcy (and the Bingley party) left Netherfield, she's compromised by Henry Carson, Viscount Billington. She refuses his proposal and becomes a fallen woman, losing the respect of her family—save Jane and Mr. Bennet—and the people of Meryton. Lord Henry continues to pursue her, and Mrs. Bennet and the rest of Meryton continue to judge her.
Mr. Darcy leaves Netherfield to resist Elizabeth's charms, but when he hears of her misfortunes, he goes back with every intention of proposing. Elizabeth finds an ally in Darcy, something she never imagined would happen. Even as she gets to know the real Mr. Darcy and finds support and strength in him, Elizabeth stands her ground not to marry anyone, not even Mr. Darcy. She has no intention of staining anyone with her ruined reputation, especially not someone who's become very important to her.
And so Mr. Darcy sees it as his task to prove Elizabeth's innocence and help clear her name.
In this story, instead of Mr. Wickham, we have Lord Henry as our resident blackguard. He was just as bad, taking advantage of innocent women and doing everything in his power to make things go his way. Mrs. Bennet was constantly on her back, telling her to marry Lord Henry to save the family's reputation. Mr. Bennet wasn't any better. He believed Elizabeth was innocent, but he told her rumors will die down soon enough and did nothing to help Elizabeth.
I admired Elizabeth's resilience and dignity. It's hard to stay positive when you feel like the whole world is against you, but Elizabeth kept her head up and tried her best not to let it get to her.
I wasn't a fan of a certain part of the book involving a Darcy cottage, but other than that, I still enjoyed reading this book. The story was a page-turner, and the pacing just right. There were a few surprising allies and interesting twists that added flavor to the story.
As frustrating Lord Henry and the others were, Mr. Darcy and Georgiana made up for it. They welcomed Elizabeth and helped her heal. Most of all, Darcy was steadfast in his love and devotion for Elizabeth and in his dream to make her his wife.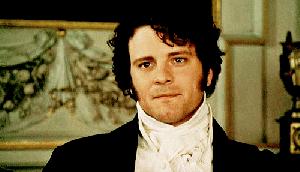 Darcy's Honor is a novel told in alternating POVs. Fans of Pride and Prejudice and regency era novels will enjoy this fresh and clean story. It was a long and difficult journey for our beloved couple and for Elizabeth especially, but fear not. A happily ever after will always be there for Mr. Darcy and Elizabeth.
If someone had reached into his chest and pulled out his heart, they could not have created a hollower sensation. Months ago he had suspected he might love Elizabeth Bennet, but only now did he realize how deeply the feelings ran. Only now did he recognize the paltriness of his objections to her. Her family, her station, her lack of lineage meant nothing when faced with the prospect of losing her forever. If only he could rewind the hands of the clock! He would give his entire fortune to return to that moment when he walked away from her at the Netherfield ball.
His feet had brought him to Hyde Park. There was no snow on the ground, but the Serpentine was frozen solid. He rambled along the path that paralleled the pond's curves. Fortunately, the chilly air kept most other walkers at home, and he enjoyed a solitary ramble.
Providence provided me with the perfect opportunity: the woman I have been seeking all my life. But only when it is forever lost to me do I appreciate the gift. He savagely kicked a stone from the pathway, and it skittered into a bush.
I am a fool.
Only when a nearby pigeon fluttered away in a panic did Darcy realize he had uttered the words aloud.
He hunched over, digging his hands deeper into his pockets, seeking warmth. I held a diamond in my hand but treated it like a common rock. I had the opportunity to protect her and secure my happiness, and I let it slip away upon the slimmest of grounds.
Darcy sank onto a stone bench, the surrounding cold seeping into his bones through his coat. Were his cousin Fitzwilliam present, he would laugh and remind Darcy that there were other women in the world, but that thought only made him queasier. The thought of paying court to another woman…finding another woman attractive without comparing her to Elizabeth… It was unfathomable, an impossible hope. And yet he must find a woman to marry and provide an heir for Pemberley. Picturing another woman in his bed, he experienced more than a little nausea. He imagined thirty years of living with this other woman, and the nausea grew. A lifetime of looking into some other woman's eyes. How could he endure it?
If Elizabeth accepted the viscount's offer, it would be a terrible mistake, but how could he convince her of it when he would never see her again? It would be highly improper to write her a letter. Further, could he, in good conscience, recommend her to refuse the viscount? And, of course, refusal would condemn her to a lifetime of solitude and shame.
In addition, Darcy had no standing in her life to convince her to reject the man. He was not a relative or even much of a friend. Darcy snorted a laugh. Indeed, the only honorable way to convince her to refuse the other man would be to propose to her himself.
Darcy stilled. He stared at the ice of the Serpentine as a cold breeze swirled around his legs.
I could make her an offer.
His mind turned over the possibilities.
There would be a scandal, of course. But Elizabeth would suffer far fewer cuts as Mrs. Darcy than as plain Elizabeth Bennet. The very act of making her an offer would be perceived as Darcy's endorsement of her innocence and virtue. No few of Darcy's relations would be appalled, but he was master of Pemberley and not beholden to their opinions. If members of the ton expunged him from their invitation lists, Darcy would not regret the loss.
Darcy would undoubtedly suffer some loss of reputation; the thought pricked his pride. His aunt and uncle would be scandalized that the Darcy name was dragged through the mud. Yet he must weigh that scandal against a lifetime of regret. The distaste at the thought of being ostracized from the ton easily gave way when compared to the heavy despair prompted by thoughts of losing Elizabeth from his life forever.
Darcy conjured his father's face in his imagination. What would Papa advise? Long ago, in a conversation by the drawing room fireplace at Pemberley, his father had drawn a useful distinction between reputation and honor. My reputation might be tarnished, but my honor will remain intact as long as I know I have done the right thing.
As he gazed up at the sky, a pale winter sun finally broke through the heavy gray clouds. An omen? Yes, he could do this. He could be the one to free Elizabeth from the depths of her despair. Darcy pictured her face, alight with surprise and delight when he made his offer. He savored the image.
Undoubtedly she had noticed his interest, but she could not have hoped for an offer even under the previous circumstances. And now she had sunk even lower. She would not expect anything from him. He could imagine her rapture—her gratitude—when he offered to lift her from her misery. The light in those fine eyes would shine just for him.
But he must make his offer soon—before she was compelled to accept the viscount.
Darcy shot to his feet and strode back to Darcy House. He could not delay for even an hour.

Order your copy of Darcy's Honor
Amazon US | UK | Paperback | B&N | Kobo | iBooks
Ms. Kincaid has generously offered a copy of 
Darcy's Honor 
for one lucky reader! Contest is open internationally, and the winner may choose between a print edition or e-book copy. To enter, just comment on this blog post before the end of the day on 
May 13th, 2017
.
Facebook | Twitter | Instagram | Goodreads
Don't want to miss another post? Subscribe to Of Pens and Pages by e-mail or WordPress.