Walk of Shame

by Lauren Layne
Published by Loveswept on April 18th 2017
Genres: Adult, Rom-Com, Contemporary Romance
Pages: 218
Format: Kindle
Source: Purchased
Amazon US
Goodreads

Sparks fly between a misunderstood New York socialite and a cynical divorce lawyer in this lively standalone rom-com from the USA Today bestselling author of Blurred Lines and Love Story.

Pampered heiress Georgianna Watkins has a party-girl image to maintain, but all the shopping and clubbing is starting to feel a little bit hollow—and a whole lot lonely. Though Georgie would never admit it, the highlights of her week are the mornings when she comes home at the same time as her uptight, workaholic neighbor is leaving to hit the gym and put in a long day at the office. Teasing him is the most fun Georgie's had in years—and the fuel for all her naughtiest daydreams.

Celebrity divorce attorney Andrew Mulroney doesn't have much time for women, especially spoiled tabloid princesses who spend more time on Page Six than at an actual job. Although Georgie's drop-dead gorgeous, she's also everything Andrew resents: the type of girl who inherited her penthouse instead of earning it. But after Andrew caps one of their predawn sparring sessions with a surprise kiss—a kiss that's caught on camera—all of Manhattan is gossiping about whether they're a real couple. And nobody's more surprised than Andrew to find that the answer just might be yes.
This book may be unsuitable for people under 18 years of age due to its use of sexual content, drug and alcohol use, and/or violence.
You know it's a 5-star read when you find yourself smiling stupidly after finishing the book. What makes it a favorite? When you find yourself singing and dancing like you're in your own Disney musical number. This was my first Lauren Layne book, and you can bet your a** I'm going on a binge read this weekend! This opposites attract, slow burn rom-com had me hooked from start to finish!
"Despite the high temps of that swampy July morning, the encounter had been the start of an epic cold war. Me, the socialite in apartment 86A against the uptight esquire in apartment 79B. I'm not entirely sure I'm winning the war, but I'll never tell him…"
While the rest of socialite Georgiana Watkins' easy-going life has turned bland and lackluster, her daily 5 am run-in with her uptight neighbor Andrew Mulroney, Esquire never fails to lighten up her day. She's generally well-liked by everyone except the celebrity divorce lawyer which makes it more fun to tease and rile him up.
Top divorce lawyer Andrew Mulroney has no time for spoiled rich girls who go home at 5 am after a night of partying, but between you and me, he secrently enjoys sparring with Georgiana. When one of their arguments that end in a mind-blowing kiss gets caught on camera, he joins the world in wondering if what he and Georgiana have is more than that one kiss. 
"I'm going to kill you."
I can't help the laugh. "See, I don't think so."
"Don't you?"
"Nope," I say, sucking sugar off my thumb. "You don't send flowers to someone you're going to kill."
There's just something about stiff, grumpy men falling in love and turning into the sweetest teddy bears that tickle my fancy (among other things). Andrew is a genius, skipping grades and graduating earlier than most people his age. Because of that, he's had a hard time making friends and interacting with other people. He stumbles and falls a few times when it comes to wooing and flirting with Georgiana, but what I love about him is he tries really hard to be better. He uses his head more than his heart, so it was difficult for him to trust the heart when it was finally the one steering the ship.
I was a bit weary when I first read about Georgie. She seemed like the typical socialite who spends her days shopping, partying, and eating brunch. That's what Andrew first saw when he met her.  But her sunny personality is hard not to like, and I found myself enjoying Georgie very much! She's optimistic and is a total romantic who enjoys Enchanted and all things that end in a happily ever after. A little sheltered, but she has a kind heart and a fun disposition that lures in anybody.
This well-written book made me laugh, cry, fan myself, and swoon. I loved Georgie and Andrew's verbal sparring/foreplay, the sexual tension sizzling throughout the story, and the sex. My gawd. A freak in the sheets (and every surface possible), that Andrew!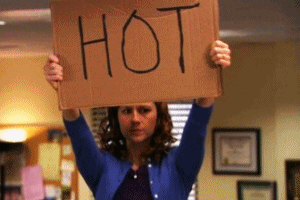 Walk of Shame is a standalone rom-com told in alternating POVs. Romance readers and fans of The Hating Game will enjoy this light and fun read filled with witty banter, fantastic build up, sexual tension, and a happily ever after.
And if any of you are curious, I sang and danced to Barcelona by Ed Sheeran!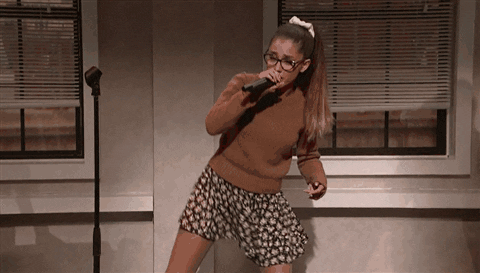 Order your copy of Walk of Shame
Amazon US | Audible | B&N | Kobo | iBooks
Facebook | Twitter | Instagram | Goodreads
Don't want to miss another post? Subscribe to Of Pens and Pages by e-mail.