Uncivilized

by Sawyer Bennett
Series: Uncivilized #1
on September 8th 2014
Genres: Adult, Contemporary Romance, Erotica
Pages: 380
Format: Kindle
Source: Purchased
Amazon US
Goodreads

**Warning: This book is a wild, sexy beast of a read. 18+**

Savage man, loner, warrior… I am dangerous at my core. I have lived amidst the untamed wild of the rainforest, in a society that reveres me and where every woman falls before me in subjugation.

Now I've been discovered. Forced to return to a world that I have forgotten about and to a culture that is only vaguely familiar to my senses.

Dr. Moira Reed is an anthropologist who has been hired to help me transition back into modern society. It's her job to smooth away my rough edges… to teach me how to navigate properly through this new life of mine. She wants to tame me.

She'll never win.

I am wild, free and raw, and the only thing I want from the beautiful Moira Reed is to fuck her into submission.

She wants it, I am certain.

I will give it to her soon.

Yes, very soon, I will become the teacher and she will become my student. And when I am finished showing her body pleasure like no other, she'll know what it feels like to be claimed by an uncivilized man.
This book may be unsuitable for people under 18 years of age due to its use of sexual content, drug and alcohol use, and/or violence.
Wow. This book is hot. From start to finish, Uncivilized is filled with dirty talk and uninhibited sex.
Anthropologist Dr. Moira Reed is sent on a mission to bring back Zacharias Easton home from the Amazon, and help him transition back into the modern world. She needs to do her best with this mission, because not only will Randall Cannon, Zach's godfather and the man who funded the whole mission, give her a generous grant, she will also be able to publish her work with the man who lived in the Amazon with a tribe for eighteen years.
Zacharias never wanted to leave his tribe. It's been his home for eighteen years, and he's happy there. But some American guy who claims to be his godfather wants him back, and he has no choice but to go with the gorgeous redhead. At first, he fought Moira's efforts and made it difficult for her, but when Moira, who is three years older, offered to teach him everything in the modern world, he has something in mind he wants to learn. And he has something he wants to teach Moira. That no matter what she does, he is and always will be uncivilized.
Believe it or not, Tarzan was my favorite Disney movie. I have a lot of fond memories of it as a kid, and I jumped at the chance to buy this book when it was on sale a while back.
As hot as steamy as the sex was, I wanted more. I wanted to see what Zach's eighteen years with the tribe was like. I wanted more from the characters. I never get to know much about them, other than their insatiable sex drives, and bits that don't get sore from too much sex. Seriously. These two were getting it on day in and day out! I wanted more story. Uncivilized is basically a PWP (Plot? What Plot?) book.
Zach has no intention of staying in the US, and he resented Moira for taking him away from the place he called home for eighteen years. He basically made it hard for Moira when they flew to the US, and he was barely civil to her until when they started sleeping together. The lust was obvious, but I didn't see what they could be beyond their sleeping arrangements.
His transitioning into the modern world felt too effortless. Eighteen years away from the US, and when he arrives, it's as if he never left. I know Father Gaul, a missionary priest, visited Zach's tribe and gave him reading materials and spoke to him in English, but I don't know.
I didn't know what to think of Moira, too. She's smart, yes. Kind. Has gorgeous red hair. But that's pretty much it.
Uncivilized, a quick and steamy tale told in alternating POVs, is filled with hot and incredibly-written sex. So that's a plus, I guess. Haha. I'm definitely not complaining about that.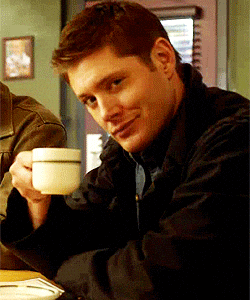 I would have enjoyed it more if the characters were given more substantial growth, and the story more, well… story. Surprisingly, I still liked this book. It just goes to show how dirty my mind really is. LOL.
If you're looking for a steamy read with an alpha male, light BDSM, and lots of sex, you might enjoy Uncivilized.
Order your copy of Uncivilized
Kindle | Paperback | Audible | B&N | Kobo | iBooks | Google Play
Facebook | Twitter | Instagram | Goodreads
Don't want to miss another post? Subscribe to Of Pens and Pages by e-mail.