Commander in Chief

by Katy Evans
Series: White House #2
on January 5th, 2017
Genres: Adult, Contemporary Romance
Pages: 304
Format: eARC
Source: Publisher
Amazon US
Goodreads

The sizzling second installment of the White House series, by New York Times and USA Today bestselling author Katy Evans.

We fell in love during the campaign.
The stakes were high.
Reputations could have been ruined.
Scandal hovered over us like a cloud.
Now the man I love is the President of the United States of America.
And its not my vote he is after.
He wants it all.
My heart. My body. My soul.
He wants me by his side.
In the White House.
Normalcy will be gone from my life, privacy forgotten.
I am only twenty three. I just wanted to play a part in history. But it seems like history wasn't done with me. The part where I lost my heart to Matthew Hamilton? It was only the beginning...
This book may be unsuitable for people under 18 years of age due to its use of sexual content, drug and alcohol use, and/or violence.
I received this book for free in exchange for an honest review. This does not affect my opinion of the book or the content of my review.
First of all, I'm in love with this duet's covers! Gorgeous! This alternating POV duet was such a joy to read, and it was interesting to find out more about what happens in a presidential campaign. Matt and Charlotte were both lovable characters who showed growth in the span of the two books.
Commander in Chief follows the story two months after Mr. President. Matthew Hamilton is ready to assume office, and he's still in love with Charlotte. Their time apart made him realize how much he needs Charlotte, and now he's going to do everything to have her by his side, not only in the White House, but in his life.
"I let the woman I love go because I didn't want her to go through what Mom went through. And I've realized that I can't do this without her. That I need her. That she makes me stronger…"
Shortly after the presidential campaign, Charlotte flies to Europe to distance herself from Matt. She knows that if she stays, she wouldn't be able to walk away. But two months away did nothing to lessen her feelings for Matt. She comes back to the States to cheer him on and to see his inauguration in person. Nothing would have made her miss that special event.
She doesn't realize that when she sees Matt again, he would never want to let her go. And he doesn't. He's done hiding his feelings for her, and now he wants her to be his acting first lady. Most of all, he wants her by his side. He's willing to take things slow for her, but most important is he's ready to go all in.
"I'm tired of keeping you in the shadows. I want everyone to know that you're mine. But I know what I'm asking is for you to become even more public, and possibly under scrutiny. I will wait for as long as we need to, but I'm ready to move this forward, Charlotte."
Now that the forbidden romance aspect has been settled, Commander in Chief is fairly angst-free compared to Mr. President. It opens up about Matt's father's assassination, but other than the mystery in the former President Hamilton's death and a few tiny bumps in the road, things sailed smoothly for Charlotte and Matt. Like Pearl said, I would have enjoyed a little bit more angst in there, but other than that, I was pretty happy with this book.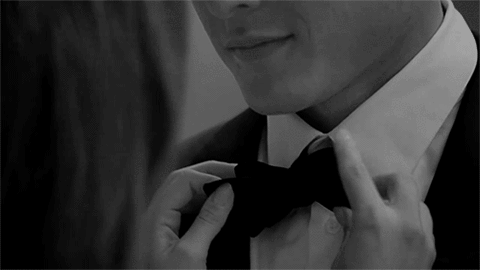 It was obvious in book one that what Charlotte and Matt have goes beyond their amazing sexual chemistry. They're so attuned to each other's needs and feelings, I kind of feel envious. I was grinning from ear to ear when I was reading about their sweet moments (which this book has more than enough to satisfy anyone). Like the first book, this one has an abundance of sex, and I'm not complaining at all.
I'm sad to say goodbye to Matt and Charlotte, but it was a pleasure getting to know them. All I know now is that the world would be a better place if we had a president and first lady like Matthew and Charlotte. I want to jump inside the book and live in it. Can we do that?
Order your copy of Commander in Chief
Amazon | Paperback | B&N | Kobo | iBooks
Facebook | Twitter | Instagram | Goodreads
Don't want to miss another post? Subscribe to Of Pens and Pages by e-mail.