What a wonderful year to start book blogging! I've only blogged since April of 2016, but I've fallen in love with more books than I can count. These are the ones that made the most impact to me and my poor heart.
2016 Favorites
The Wall of Winnipeg and Me by Mariana Zapata. This slow-burn, hate to love, modern marriage of convenience book with a kickass heroine and a brooding hero had everything I wanted in a contemporary romance. It's officially my most-read book (I lost count at fifteen).  What a way to pop my MZ cherry.
---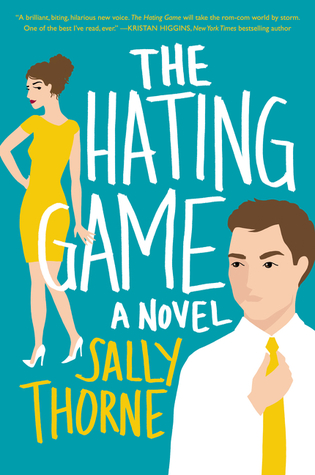 The Hating Game by Sally Thorne. Witty banter, hate to love, and lovable characters. For me, this was one of the best office romances I've read this year. It was sweet, a little slow burn, and sexy. I fell in love.  And it's amazing because this is the author's debut book! I still smile every time I think about Josh and Lucy.
---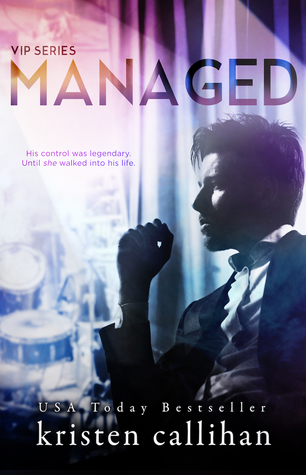 Managed (Idol #2) by Kristen Callihan. Two words. Gabriel Scott. Kristen Callihan wrote this romantic masterpiece with amazing characters, the perfect slow burn, and a swoon-worthy relationship. I want to read it over and over again! If you're as into brooding heroes as much as I am, then you'll love the hero in this story. And he's English!
---
Roman Crazy by Alice Clayton and Nina Bocci. It's a laugh-out-loud, second chance romance set in the beautiful country of Italy. I got drunk on the food, sights, and Marcello and Avery's story. The characters were charming yet flawed, and it made me love them even more.
---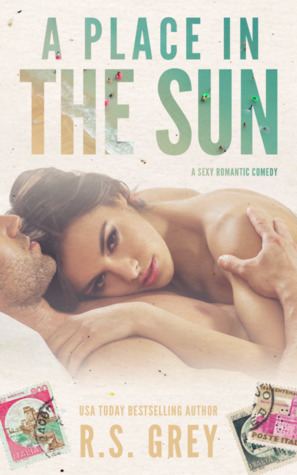 A Place in the Sun by R.S. Grey. This book, along with Roman Crazy, made me want to leave everything behind, move to Italy, and find my own romance. It made me giggle like a total school girl as the protagonists found themselves becoming friends then falling in love with each other. Perfect to read when you're in the mood for something light and fluffy.
---
Paper Princess (The Royals #1)  by Erin Watt. What an addictive series! Ella Harper handles scandals, deceit, suspense, and five rebellious (and hot) brothers as she leaves her life when she is taken in by the illustrious Royals. This series is my year's top guilty pleasure read.
---
A Moment Forever by Cat Gardiner. This second-chance WWII novel brought tears to my eyes, and squeezed my heart more than once. A story of love, second chances, and discovering one's self, AMF made me fall in love with Ducky and Pistol, and root for their happily ever after.
---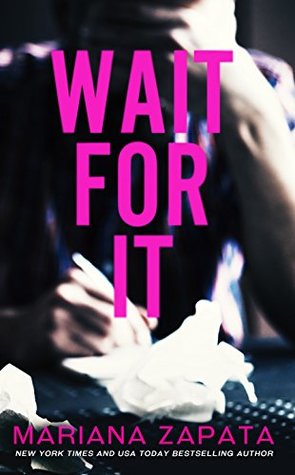 Wait for It by Mariana Zapata. She did a Beyonce on everyone and released this book out of nowhere. This character-driven novel delivered the signature slow burn romance MZ has mastered, reacquainted us with characters from her previous works and introduced us to new and lovable people. Her characters, especially the ones in this book, are so relatable and real.  I've never related to a heroine as much as I related to Diana.
---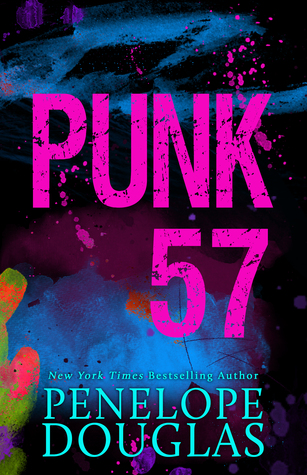 Punk 57 by Penelope Douglas. The story was something I've never quite read before, and the way the author wrote it made me devour every single page. The characters in this New Adult novel were complex and the story unique, and it definitely made an impression on me.
---
The Many Lives of Fitzwilliam Darcy by Beau North and Brooke West. This Groundhog Day meets Pride and Prejudice novella was entertaining,  heartwarming, and had an authentic feel of P&P.
---
A Remedy Against Sin by Cristina Morland. In a what-if scenario that wraps Elizabeth and Mr. Darcy in a scandal that forces them to marry, we join the couple as they find themselves in a marriage neither of them asked for. The author spun the story in her own style without removing the Austen feel to it. I certainly felt as if I was reading an Austen novel.
---
Man Candy by Melanie Harlow. The book is hilarious and sweet. I'm so thankful I read this book because Quinn Rusek is amazing! One of my top 2016 book boyfriends. It had amazing characters, sexual chemistry, and countless scenes that made me gush.
How about you? What are your favorite reads this year?
As a late Christmas gift and a simple thank you for supporting this blog, I am giving away a 25USD Amazon Gift Card to 1 (one) lucky winner! Giveaway ends on January 7th, 2017 and is open internationally to readers over the age of 18.
Facebook | Twitter | Instagram | Goodreads
Don't want to miss another post? Subscribe to Of Pens and Pages by e-mail.