The Many Lives of Fitzwilliam Darcy

by Beau North, Brooke West
Published by Beau North on September 16th 2016
Genres: JAFF
Pages: 242
Source: Kindle Unlimited
Amazon US
Goodreads

"He could no longer claim to be Fitzwilliam Darcy of Derbyshire, brother to Georgiana, master of Pemberley. In that moment, he was but a man. A man filled with more frustration than most souls could bear. A man torn asunder by his desperation, his fruitless dreams and desires."

After Elizabeth Bennet rejects his marriage proposal, Fitzwilliam Darcy finds himself in the most unusual of circumstances. At first believing the extraordinary turn of events has granted him an inexplicable boon, he is eager to put the humiliating proposal behind him.

He soon discovers that he is trapped in the same waking dream with no end in sight and no possible escape. All that he holds dear—his name, his home, his love—remains ever out of reach. How will he find his way back to his normal life? Will one mistake haunt the rest of his days? It will take all of his fortitude to weather the storms of his strange new fate, and all of his courage to grasp the promise of his future.
"His life was now divided by that great event. There was no present, no future. There was only before Hunsford…and after Hunsford."
I love this book! In this Groundhog Day meets Pride and Prejudice novella, Fitzwilliam Darcy finds himself stuck in a time warp after his disastrous proposal to Elizabeth Bennet. Caused by powers unknown to Darcy and even the readers, Darcy is given an infinite amount of second chance to right the wrongs he did and maybe even change someone's life for the better.
When I first saw the title, I figured this was an alternate universe type of story where Darcy had a secret life outside his genteel lifestyle—a spy maybe or I dunno, a secret prince or a Robin Hood/Batman alternate persona. The time warp plot line was a pleasant surprise, and I'm so happy Beau North and Brooke West wrote it! (and I love your surnames!)
Most of the story is set in Rosings/Hunsford, with a few scenes in Netherfield before the Bingley party left the area, and a few in London after Hunsford. I love Anne and Lady Catherine de Bourgh and Colonel Fitzwilliam's take here in the story; they were more three-dimensional than in P&P.
I felt bad for Darcy because really, who would want to relive such a painful moment of their life? He had to live the day he found out the woman he loves does not love him at all over and over again until who knows when, and he had no idea how to make it stop. If that happened to me, I would've gone crazy the first five times it happened.
The material change in his—and everyone's—personality and decisions was admirable and heart-warming, and their roads to HEA made me giggle and ugh. Lovesick, sweetheart Darcy is the best.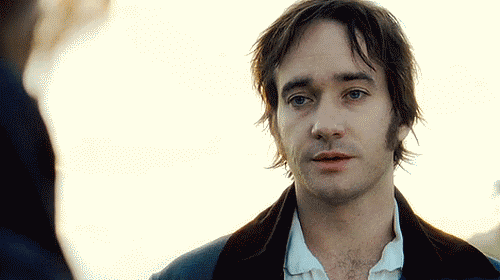 The characters were on point, the voice and writing style Austen-esque, and the story riveting 'til the very end. Reading each page had been a delight, and the ending left me lighthearted and a little misty-eyed. It had the perfect balance of humor, angst, and romance, and the plot and story in general was quite unforgettable.
If you're a fan of Pride and Prejudice variations, read this lovely novella and fangirl with me. Please!