Here's Looking at You

by Mhairi McFarlane
Published by Avon on December 5th 2013
Genres: Adult, Chick Lit, Contemporary Romance
Pages: 432
Source: Purchased
Amazon US
Goodreads

Anna Alessi – history expert, possessor of a lot of hair and an occasionally filthy mouth – seeks nice man for intelligent conversation and Mills & Boon moments.

Despite the oddballs that keep turning up on her dates, Anna couldn't be happier. As a 30-something with a job she loves, life has turned out better than she dared dream. However, things weren't always this way, and her years spent as the 'Italian Galleon' of an East London comprehensive are ones she'd rather forget.

So when James Fraser – the architect of Anna's final humiliation at school – walks back into her life, her world is turned upside down. But James seems a changed man. Polite. Mature. Funny, even. People can change, right? So why does Anna feel like she's a fool to trust him?

Hilarious and poignant, 'Here's Looking At You' will have you laughing one minute and crying the next. The new must-read novel from #1 bestseller Mhairi McFarlane.
This book may be unsuitable for people under 18 years of age due to its use of sexual content, drug and alcohol use, and/or violence.
 "Crazy how one bad experience can reverberate down the years like that, isn't it?"
A Goodreads friend recommended this to me saying it's a bit of a Pride and Prejudice story, and when I read it, she was right! So, I'm reviewing this book as a Pride and Prejudice retelling.
Anna Alessi is a beautiful, sexy history expert in her thirties who hasn't been successful in finding the one. Online dating isn't going swimmingly, with only polyamorous sexual deviants and obnoxious dates going her way. But that's not what she's worried about. There's a school reunion coming around the corner, and she doesn't know if she should face her demons or just bury it until she can't see it.
With a gorgeous Prada number, Anna enters the lion's den. She expected an entrance where everyone would stare at her in awe, but once she's at the reunion party, no one even recognizes her! She was ready to quietly leave the place, but she catches the eye of her childhood crush slash life ruiner, James Fraser, and his best friend Laurence.
Not only do they not recognize her, Laurence even tries to hit on her. James, however, does not disappoint. He's still not impressed. And Anna's unfortunate enough to overhear him tell Laurence that she's "not that hot, not my type."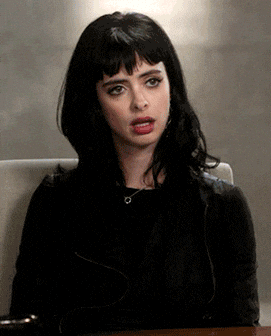 After leaving the reunion party, Anna hopes to never cross paths with anyone from school ever again, but she then discovers that the advertising agency who is in partnership with the project she is handling is the same one James Fraser works for. And guess what? He's also assigned to the project.
She shouldn't be giving any of her bullies the time of day, but instead, she finds herself on a pretend date with the same boy in high school who instigated her biggest humiliation in school. It doesn't end on the pretend date; there's a night out at the theatre with him, his best friend, her sister, and her best friend, a moment at his flat, and at hers. Nothing happened, of course, since James is still technically married to his cheating wife, but the fact that that even happened is something Anna never expected nor dreamt of. She's actually friends with the James Fraser.
I think a lot of people would relate to Anna. Some more than others have been bullied when we were young, and as much as we try to let bygones be bygones, there will always be a remnant of hurt that will latch on to us. I was called ugly and fat because I was a chubby girl with frizzy hair, glasses, and braces. They called me Ugly Betty. They made me feel unwanted. I'm not the kid I was in high school, and although I try to not give a f*ck now, there are times when it still hurts. What Anna went through was way worse, and damn it. It hurts.
Anna's family has the Bennet family essence. Her younger sister, Aggy, is a combination of Lydia and Jane. She has Lydia's exuberant personality and Jane's innocence and kindness. She obviously adores Anna, and although sometimes she comes off a bit petulant, she means well. Her mother is a bit silly, and her father is indolent but considers Anna his favorite child.
And the guy's name is JAMES FRASER. Outlander, anyone? James was a piece of sh*t in school because of what he did to Anna. Sure he's a changed man now, and he and Anna actually got on quite well, but I really wanted redemption for Anna. He didn't even find out Anna was the Aureliana Alessi everyone bullied back in school until much later.
I found myself crying during the confrontation scene. I felt the pain Anna felt when she was in school, and I understood that despite the fact that she's no longer the girl she was, she's still carrying the burden of it. She's now this gorgeous woman with a great job and friends who love her for who she is, but she's still holding on to the pain that one day, everyone at school made her feel unwanted, unloved, and undeserving.
"All I needed you to do was nothing to me. But you didn't let me even have that."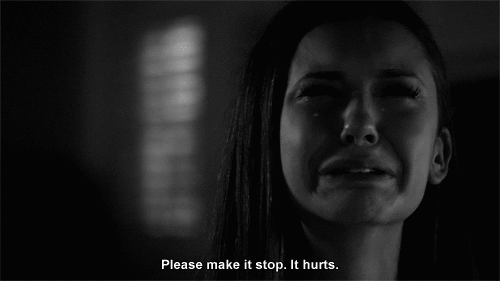 Her Mr. Collins comes in the form of Neil, a man she met while online dating. He's a piece of work, I tell you. He's not much in the book, other than the date and a few e-mail exchanges, but he's there.
There are more Wickham-esque characters (read fucking douchebags who need to be buried alive), but they're characters you're not sure are Wickhams or Bingleys (a good-natured bloke who's perpetually happy) or Colonel Fitzwilliam (a charming right hand man).
I enjoyed watching James and Anna get to know each other as adults. The physical attraction is not what started their good rapport. Their friendship is based purely on their interests and genuine pull towards each other.
There were times I had to stop reading and google something because this book had a lot of English slang! I thought I had a grasp of their slang, but sometimes I felt like I was reading a different language.
The ending felt a bit rushed compared to the slow burn happening throughout the book, but it was sweet if you're into grand gestures and such.
The story is a bit predictable and there were tons of the cliche tropes you'd find in a chick lit, but it was fun and compelling. I could relate to the character, and all in all, I just wanted her to be happy. I wanted her to finally let go of her demons and move on. And I wanted her to find her Mr. Darcy in a pool of Collinses and Wickhams.

Purchase your copy of Here's Looking at You
Amazon US | n UK | Paperback | Audible | B&N | Kobo | iBooks
Facebook | Twitter | Instagram | Goodreads
Don't want to miss another post? Subscribe to Of Pens and Pages by e-mail.