This Adventure Ends

by Emma Mills
Published by Henry Holt and Co. (BYR) on October 4th 2016
Genres: Young Adult, Contemporary Romance
Pages: 320
Format: eARC
Source: Netgalley
Amazon US
Goodreads

Sloane isn't expecting to fall in with a group of friends when she moves from New York to Florida—especially not a group of friends so intense, so in love, so all-consuming. Yet that's exactly what happens.

Sloane becomes closest to Vera, a social-media star who lights up any room, and Gabe, Vera's twin brother and the most serious person Sloane's ever met. When a beloved painting by the twins' late mother goes missing, Sloane takes on the responsibility of tracking it down, a journey that takes her across state lines—and ever deeper into the twins' lives.

Filled with intense and important friendships, a wonderful warts-and-all family, shiveringly good romantic developments, and sharp, witty dialogue, this story is about finding the people you never knew you needed.
I received this book for free in exchange for an honest review. This does not affect my opinion of the book or the content of my review.

"Maybe there are people who love someone so much that when they lose them, they never want to be with anyone else again. But maybe there are people who love someone so much that it makes them want to find that kind of love again."
First of all, let me just say that this cover is gorgeouuus! I saw the hardback on Emma's Twitter handle, and I may or may not have pre-ordered a copy the moment I saw it.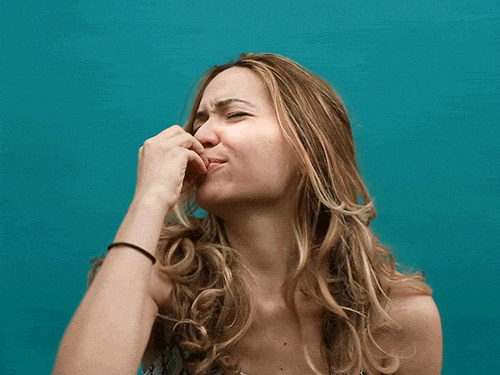 I loved Emma's novel First & Then, and loved this novel just as much. This Adventure Ends is a fast-paced story contemporary YA with a bit of a slow-burn romance on the side. Plus, it has a lovable heroine and amazing friends and family.
This Adventure Ends is told in Sloane Finch's POV. Sloane is a high IQ-low EQ transferee who finds herself getting tangled with a tight-knit group after defending one of them from a bully. In the group are Vera and Gabe Fuller, twins, Remy and Aubrey, exes, and the colorful Frank Sanger. Somewhere along the way, Sloane goes an adventure to retrieve an important painting for the twins.
I wouldn't say Sloane is weird, maybe just that she's not used to handling the more emotional aspects in life that when she's faced with it, she doesn't know what to do, so she makes light of it or finds a way to make fun of it. She's effortlessly funny, honest to a T, and incredibly loyal. She's this musically talented girl with a lovely family. Her parents are present in this story and are both supportive of her, but Sloane is closer to her dad, a best-selling romance author on a writer's block. She also has a baby sister who is more social than she is, pretty much like her mother.
Sloane's never had friends the same way she did now that she's in Vera's circle, so she didn't fully realize she was in until an argument ensued. She acted as a bit of a spectator than a participant at first, but was involved and attached as time passed.
I do agree with Lola @ Hits or Miss Books that the book tried to focus on too many things. This Adventure Ends is very character-driven and although the main focus is on Sloane, the secondary characters have their own conflicts and subplots. There was Sloane's goal to retrieve "The Dream", her emotional conflict and growth, Remy and Aubrey, Sloane's dad and his writer's block, Gabe's love life, and Gabe and Sloane.
Why did I give it 4 stars, then? The relationships in this book are all so positive, and the characters are relatable and are downright adorable! Sloane and Vera have a wonderful, positive friendship, and I'm so happy that they're ladies who uplift each other and are just there for each other. The twins have a great relationship, although they do argue from time to time––like all siblings do. And I love how Sloane is with her little sister. At the start of the story, I would think she was annoyed with her, but in truth, Sloane loves her sister very much.
And I loved the discussion of fandoms and fan-fiction! To think that someone as successful and popular as Sloane's dad obsessed over fan-fiction was an entertaining image, especially since I obsess over it, too!
I really did like the relationship between Sloane and her dad. They're so at ease with each other, even when something happened that made Sloane feel betrayed. What her father wrote about her seemed so accurate to what Sloane felt––without even Sloane knowing that it's what she really did feel––and it caused a bit of a rift between the two of them. Sloane's usually the type to observe others and to seemingly understand how others work or feel that she never took the time to know herself.
"They're them. And you're you. But I wouldn't have them if I didn't have you."
There was a bit of romance on the side starring Gabe and Sloane, and although it wasn't the main focus, it was heartwarming to see them awkwardly find themselves together. Gabe is the more reticent of the twins, and Sloane isn't exactly the flirty type, so the two didn't really know what to do with their feelings. It wasn't smooth, but that's what I loved the most about it! They're two teenagers trying to figure out how to express their feelings for each other.
Sloane found so much more than what she expected when she went on to find the painting, something she never even thought she needed. And that's what's best about adventures––the good ones, at least. You go with a purpose, but get so much more than you imagined you would.
The story was fairly light, but it had its deeper moments here and there. The relationships and friendships are not perfect, but it's solid and true and wonderful.

Pre-order your copy of This Adventure Ends
Amazon US | Amazon UK | B&N | Kobo | iBooks
Facebook | Twitter | Instagram | Goodreads
Don't want to miss another post? Subscribe to Of Pens and Pages by e-mail or WordPress.