Play

by Piper Lawson
on September 14th 2016
Genres: New Adult, Contemporary Romance
Pages: 255
Format: eARC
Source: Netgalley
Amazon US
Goodreads

I'm Payton Blake. Just another twenty-something girl, living the dream.
That's what I tell myself every morning. That I'm successful, self-aware, and well-balanced.

It's just a tiny fib. I would be all of those things, if I had friends who didn't work with me at the bank. And if I made it to pilates more than once a quarter. And if watermelon slushies weren't the main source of nutrients in my diet. It wouldn't hurt if I'd had sex in the last year, either. (My best friend insists Jorge the Nightstand Boyfriend doesn't count.)

But when you know where you're going, you don't need to enjoy the ride. Right?

Even if some teeny part of me did want to fool around, Max Donovan would be the last guy I'd call. Sure, he made the indie video game that broke the internet. And yeah, his eyebrow piercing's sexy, in a 'what-are-you-in-a-band?' kind of way. And fighting with him gets me going faster than Jorge on bezerker mode…He's still colder than a cactus and twice as prickly. And I'm not talking about his face, because the guy's barely old enough to shave.

It'd really be best if we just ignored each other. Which is a problem, because Max Donovan is my new biggest client.

So what happens when the girl who lives to work meets the guy who was born to play?

Game on.
This book may be unsuitable for people under 18 years of age due to its use of sexual content, drug and alcohol use, and/or violence.
"You have to be willing to stick your neck out for things you believe in, even if no one else sees it that way. Relationships are a long game…"
I've never read a novel with a game developer for a hero, and I've never read any of Piper Lawson's books before, so I had no idea what to expect from Play. I was pleasantly surprised at how much I liked the tone of the novel, the pace, and Piper's writing style.
Payton Blake, a newly promoted financial associate, has always been the one to successfully manage the harder (read asshole) clients at Alliance Financial. Like her best friend Charlie—legally named Charlotte Elizabeth—said, Payton "holds hands and soothe egos and turn big, snarling wolves into sweet, fluffy lambs". Charlie even dubbed her as the "Dick Whisperer", and generously placed it on Payton's business card.
Payton knows some of her clients are assholes, but she will never "let it out". She'll just smile and let it go, because well, decent employees don't scream at their clients, do they?
When she checks her calendar and spots the lunch schedule for an appointment with an "M Donovan", she has no idea what to expect. A good looking guy with an eyebrow piercing is definitely not who she expected, and definitely not a game developer who insults her twice, then asks for a twenty million loan for a new game his company is developing. Thinking it's a set up from her asshole co-associate, Avery Banks, she mouths off "M Donovan" and walks out.
Turns out, "M Donovan" is none other than Max Donovan, the genius game developer who released a smash indie hit called Oasis two years ago. Now Payton has to go to him and get him as a client.
Obviously, the two didn't leave decent first impressions and it's not love at first sight, but they need each other. Payton needs Max as a client to win the bonus to help her mother, and Max needs Payton (and Alliance Financial) for a loan to fund Titan's newest project, Phoenix.
"Everything's a game, Payton. That's the big secret. Work, life, sex. If you're not playing one game, you're playing another. If you can't tell you're playing a game? You're losing."
Payton finds herself in a bit of a pickle when she discovers that Max has not disclosed his company's full financial needs (they need an additional ten million). If she tells the company about it, she might risk losing him as a client and losing her chance to get that bonus. If she doesn't tell the company, she'll have to help them look for another bank to help fund the remaining ten million.
Obviously, Payton doesn't tell the company about the hiccup, so she spends her days outside work going to Max's office to help him and his chief legal counsel/best friend Riley McKay find a way to get ten million. In the process, she gets to bond with Max and the people at Titan.
I have no knowledge about financing and loaning banks and all that, so I thought, shouldn't they have just adjusted the budget from twenty to thirty million? Or is that not allowable if the contract has already been signed? I don't know. Haha. If anyone can explain this in layman's terms, I'd appreciate it!
Max Donovan is an emotionally unavailable guy, but as he and Payton get to know each other, he opens up more and becomes comfortable with each other. An incident leads to them opening up about their angsts and troubles—Payton's past and her mother's cancer, and Max's childhood and his cheating ex-wife.
The story is low on angst, although there is the thing about their pasts and Max's reluctance to open up and get close to Payton. Max has to deal with choosing his priorities and choosing who to trust.
I love Payton and Charlie! They're both hilarious and they won't stand for anyone's bullshit. Payton's more inconspicuous than Charlie, of course, but the both of them do not have the time to be treated like crap. I'd love to read more about Charlie and Avery, since there's obviously a thing going there.
This story has a bit of a slow-burn going on as well which, as some of you might know, I absolutely adore! The book is told in Payton's POV, so we can see that she's attracted to Max from the moment they met. It's also a bit obvious that the attraction is reciprocated, but no one acts on it immediately. They started off on the wrong foot, but gradually found their way to comfortable grounds. I really enjoyed seeing them get to know each other before the feelings get in the way.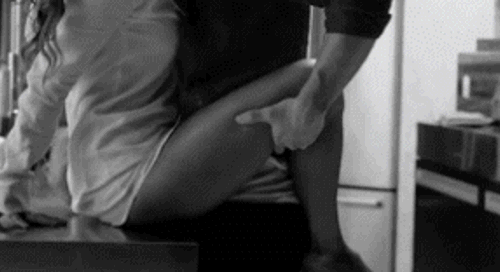 Apart from an extremely hot make out session on top of a pool table, they hold off for so long. When they finally give in to the sexual pull, woohoo! Hot! And sweet! And hot. All I can say is it was caused by Max's game Oasis, a cosplay job at comic-con, and a little jealousy and overprotectiveness on the side.
As I've said, Max has trust issues to deal with, and it hinders their blooming relationship. Max started off as this laconic yet sarcastic genius, but when he finally opened up to Payton, I may have swooned a little. This man does not half-ass anything.
"I was watching you tonight. Dancing like no one else was there. And the thing was, there might as well have been no one there. Twenty thousand people, Payton, and you're the only one I see."
I also love how we got to see a glimpse of the works in making a game. Piper managed to write about the gaming industry without giving an information overload.
All in all, I quite enjoyed reading this book, and it's pretty safe to say I'll be reading Piper Lawson's book and will be on the look out for future releases.

Pre-order your copy of Play
Amazon US | UK | Paperback
Facebook | Twitter | Instagram | Goodreads
Don't want to miss another post? Subscribe to Of Pens and Pages by e-mail.