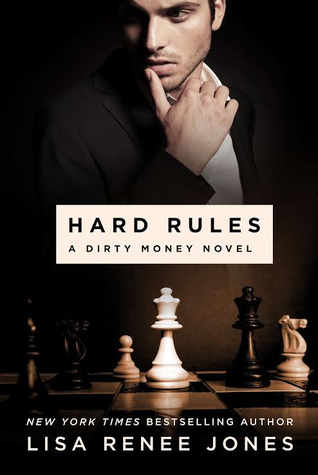 Hard Rules
Genre: Adult, Mystery, Suspense, Contemporary Romance
My Rating:
Heat:

How bad do you want it?
The only man within the Brandon empire with a moral compass, Shane Brandon is ready to take his family's business dealings legitimate. His reckless and ruthless brother, Derek wants to keep Brandon Enterprises cemented in lies, deceit, and corruption. But the harder Shane fights to pull the company back into the light, the darker he has to become. Then he meets Emily Stevens, a woman who not only stirs a voracious sexual need in him, but becomes the only thing anchoring him between good and evil.
Emily is consumed by Shane, pushed sexually in ways she never dreamed of, falling deeper into the all-encompassing passion that is this man. She trusts him. He trusts her, but therein lies the danger. Emily has a secret, the very thing that brought her to him in the first place, and that secret that could that destroy them both.
Successful NY corporate lawyer
Shane Brandon
has achieved everything he did by his own merits, without staining his conscience and morality. Such cannot be said about his family. A heartless, dying father, a conniving, corrupt brother, and a mother scared of the possible consequences made by both the dying father and the corrupt brother pull Shane back to Denver to try to pull his family's company from total ruin.
In the midst of his mission to fix Brandon Enterprises, he bumps into the enigmatic Emily Stevens, and the instant pull is there. They were given a night to escape their problems, escape real life, but they both realize that a night isn't enough. Especially for Shane.
The connection between Emily and Shane exceeds the physical pull. The two seem attuned to each other's feelings and inner thoughts, even in their first meeting and night.
Shane is every bit of an alpha—strong, powerful, unwavering. What he wants, he will do everything in his power to get. Despite that, he is a good man. He knows the difference between good and bad, and he's doing his best to stop his family's legacy to crumble because of his father and brother's shady transactions and management skills.
While we are exposed to the history of Shane's family, Emily's remains in the dark. She has an air of naivety and innocence, but there is that unmistakable aura the opposite of it. Emily has gone through things an innocent could never even imagine. All we know is she's escaping from something. She's an interesting character, but I didn't particularly enjoy how undecided she was. One moment, she's pushing Shane away, the next she's angry at him for actually respecting her decision.
In this story, it was hard to see who was on Shane's side; who was good, who was bad. It made me consume the pages of this book in one sitting. I wanted to know the truth! I enjoyed the mystery, intrigue, and steam in this novel, and it killed me that this book ended on a cliffhanger! I can't wait to get my hands on the next books in this series as I would really like to see how things go for Shane and Emily and everything in between.
Amazon US:
http://amzn.to/2aD8uGA
Amazon UK:
http://bit.ly/HardRulesAmazonUK
B&N:
http://bit.ly/HardRulesBN
iBooks:
http://bit.ly/HardRulesiBooks
Google Play:
http://bit.ly/HardRulesGoogle