To Hate Adam Connor

by Ella Maise
on June 9th, 2016
Genres: New Adult, Contemporary Romance
Pages: 366
Source: Purchased
Amazon US
Goodreads

So you may ask, who is Adam Connor? He is the recently divorced, Academy Award-winning actor who just moved in next door with his kid. He also happens to be an exquisite male specimen and the most infuriating sly bastard I've ever come across.

Let's be honest here, wouldn't you wanna take a peek over the wall to catch a glimpse of him, hopefully when he is naked? Wouldn't you melt away after watching him work out as his five-year-old kid cheered him on? Do I even have to mention those abs, the big bulge in his pants, or that arm porn? Oh, wait, you would never spy on him? Sure…

While I was being thoughtful by not breaking and entering and was actually considering going over to offer him a shoulder—or maybe a boob or two—to cry on (y'know, because of his divorce), instead he had me thrown in jail after a small incident. Jail, people! He was supposed to grant me countless orgasms as a thank you, not a jail cell.

After that day, I was mentally plotting ways to strangle him instead of jumping his bones to make sweet love. So what if my body did more than just shiver when he whispered dirty little things in my ear? I can't be held responsible for that. And when was the last time he'd kissed anyone anyway? Who'd enjoy a kiss with a side of heart attack?

Even if he and his son were the best things since sliced bread—and I'm not saying he was—I couldn't fall for him. No matter what promises he whispered on my skin, my curse wouldn't let us be. I wasn't a damsel in distress—I could save myself, thank you very much—but deep inside, I still hoped Adam Connor would be the hero of my story.
This book may be unsuitable for people under 18 years of age due to its use of sexual content, drug and alcohol use, and/or violence.
"I'm going to unbreak your heart, Lucy."
This story is a case of a terrible first impression. Lucy Meyer, having just broken up with her boyfriend and being left practically homeless, moves in with her best friend and her best friend's husband, Olive and Jason Thorne. Right next door, Hollywood celebrity and recently divorced father of one Adam Connor moves in with his adorable son, Aiden.
Curious about the man next door, Olive and Lucy climb up a ladder to get a peak at their next door neighbor. Soon enough, the spying/ ladder-climbing became a habit for Lucy, especially when Olive and Jason had to leave town for a work commitment, leaving Lucy alone. There was just something fascinating (and hot) about watching a hot man play with his son.
After stalking/spying on the man next door, the two meet after an unfortunate incident involving Adam's son, Aiden. Instead of receiving a thank you for saving Aiden, Lucy ends up getting handcuffed. No, it wasn't kinky. And yes, Lucy hated it.
From then on, Lucy swore she will hate this man, no matter how hot he is and no matter how adorable his son is. She'd sleep with him—she wasn't blind, and she definitely noticed that Adam was "hung"—but her heart is officially off-limits.
"I'm never saying I love you to any other guy again. Mark my words. The moment you spill the words, they screw you over. So I'm done with that. I don't even care if he is a god in bed or if he has a foot-long in his pants. No more I love yous."
Adam Connor is a package, and not just because of the package inside his pants *wink wink*. He's handsome, talented, and an amazing father to Aiden. I would've done what he did to Lucy if I were in their position. His main priority is his son, and his career and everything else
And Aiden! Dear Aiden. He is a sweet, adorable child who loves Lucy and Olive, and looks up to his dad. I always go "aww" every time he's in a scene.
Bah. There's something about men and children that make a woman melt. Forget hot sex and multiple orgasms (okay, don't forget it haha); a hot single dad with his kid is the ultimate wet dream.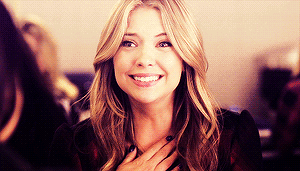 Lucy is such a firecracker! She's feisty, and she won't whimper in moments of distress. She can readily defend herself if she needs to. Her past has led her to be independent, and, thus, she's reluctant to accept help from anyone, even from Olive and Jason.
Lucy and Olive must be the two luckiest women in Hollywood. Olive marries her childhood friend and Hollywood hunk Jason Thorne, and Lucy ends up with their next-door neighbor, Hollywood DILF Adam Connor.
I enjoyed the story very much, especially Lucy and Adam's banter. They're hilarious and a little sweet (okay, maybe more than a little). Hate to love relationship? Swoon!
Where can I find my own Adam Connor?
Free on Kindle Unlimited!
Purchase your copy of To Hate Adam Connor
Amazon US | UK | Paperback | Audible
Facebook | Twitter | Instagram | Goodreads
Don't want to miss another post? Subscribe to Of Pens and Pages by e-mail or WordPress.